Support Services Division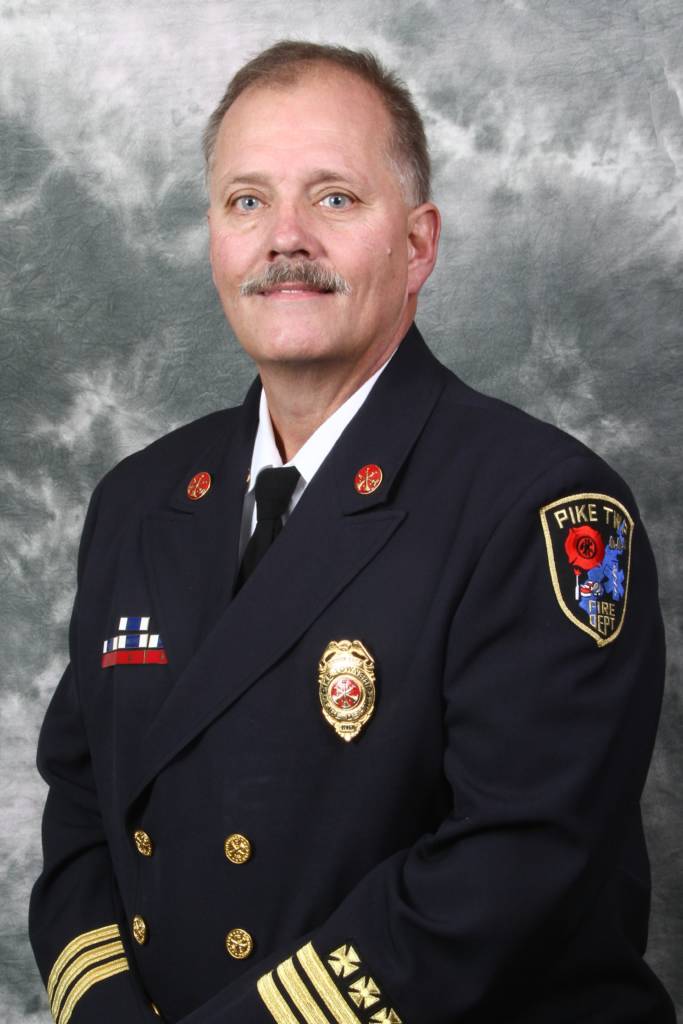 David Hatter
Division Chief of Support Services
Division of Support Services
The Division of Support Services strives to maintain five fire stations, a training academy, government center, all loose equipment, and a fleet of fifty plus apparatus and vehicles.  Our mission is to maintain all above mentioned assets in excellent status 100 percent of the time.
Goal: 
Support Services Division strives to maintain a fleet of 54 vehicles in run-ready status. Support Services is able to maintain the fleet by providing preventive maintenance on a regular basis, which allows detection of small issues before they become big problems.  In 2019, mechanics resolved 973 work tickets submitted through our online service request system, Operative IQ. In 2019, the Quartermaster responded to and resolved 228 work tickets ranging from station supply needs to replacement fire gear and 72 SCBA repairs were made. In Pike Fire's ongoing effort to become more energy efficient, 100 LED lights were installed throughout the department. These lights were provided at no cost through IPL as a way to help conserve energy usage, allowing IPL to save costs to consumers resulting from the need to enlarge the power grid. Support Services is committed to continuing to look for innovative ways to become a more energy efficient fire department.
Summary:
 Support Services is always busy with numerous projects under way at any time. Please rest assured that your Pike Township Fire Department Support Services Division is overseeing the Township assets and ensuring the tax payers funds are spent wisely.
Subscribe to Pike Fire newsletter to stay informed and connected.