Interested in the next hiring process?

Fill Out the online Card at Bottom of Page and we'll contact you.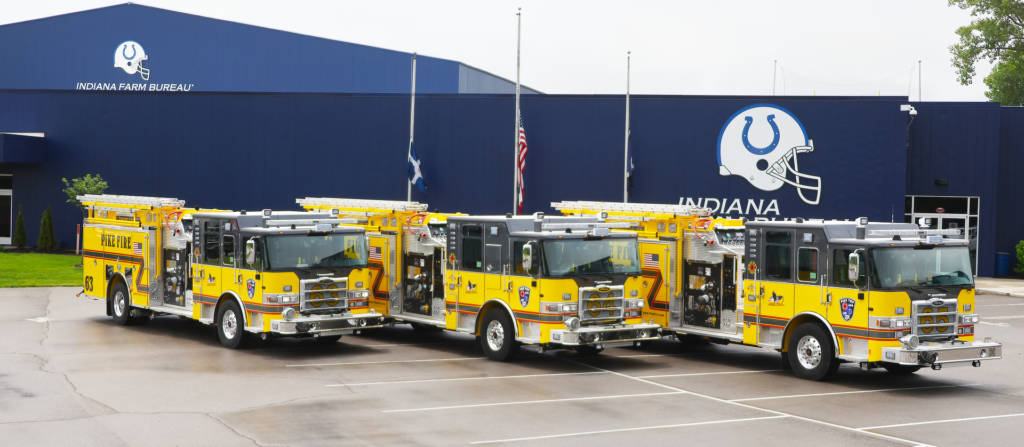 To become a firefighter with Pike Township Fire Dept. (PTFD)
you must meet certain requirements and pass testing.
REQUIREMENTS
Age: 21 years old to be hired. You may apply prior to your 21st birthday but you cannot be hired until you have reached the age of 21.

not 36 years old at time of appointment

military veterans who have served 20 years with an honorable discharge and will not be older than 40 years 6 months at time of appointment.

Education: High school diploma or GED

Identification: valid driver's license

Background: No felony convictions that have not been expunged or sealed by a court

need assistance with the expungement process? Click here

Residence: Must be a US citizen and live within the state of Indiana.
TESTING
All applicants are required to complete a series of tests. Upon successful completion of each test you will be notified of the next phase of testing. For each test you should plan to arrive early and show a valid driver's license. Arriving late is an automatic disqualification from the hiring process.
The written test is first. The entire written testing process takes about 4 hours to complete and is held at Pike High School. The test covers areas such as basic math, reading comprehension, problem-solving, and memorization.
Upon notification of passing the written exam, you will move to the physical fitness evaluation and aerial ladder climb.
The aerial ladder climb consists of climbing a 100′ ladder set at a 70 degree angle. In order to successfully complete the climb, the candidate must climb from the ground to the top and back down without freezing. The candidate will have a harness, helmet, and gloves provided for the climb.
The physical fitness evaluation (PFE) is comprised of strength tests, aerobic capacity testing, and body fat testing. Push ups, sit ups, max bench press, and leg strength are tested for muscular strength and endurance. Aerobic capacity is tested by a 1.5 mile run at an outdoor track.
When you arrive for the PFE you will also be required to present a valid Candidate Physical Agility Test (CPAT) card.
The following video provides information and an overview of the CPAT.
CPAT testing is provided at the following locations near Indianapolis:
After the PFE, the candidate will be scheduled for a structured oral interview. Interviews last 20 minutes and will be conducted at PTFD Headquarters. Dress as if you were going to a job interview.
BENEFITS
PTFD offers a range of benefits and opportunities to firefighters upon employment and throughout their career:
Benefits
BASE Salary (2022 contract): Probationary year – $50,121; First year – $62,594; Second year – $66,764; Third year – $76,582

Affordable Health, Dental, and Vision insurance

$100,000 life insurance paid by the Department

State Pension with half of employee required contribution paid by the Department

457B matching funds program

Kelly day assignment every third week

college incentive pay (amount based on number of college credits accrued)

Department contributions into a post employment heath plan account for retirement insurance
Opportunities
Continuing education for Engineer and Company Officer Development

Technical pay for specialty positions

Light/Heavy extrication teams

High/Low angle rope rescue team

Surface Water/Boat rescue

Ice water rescue

Fire investigation/inspection team

Paramedic

Urban search/Project Life Saver team
Promotional Opportunities
Lieutenant

Captain

Battalion Chief/Shift Commander

Division Chief

Deputy Chief

Fire Chief