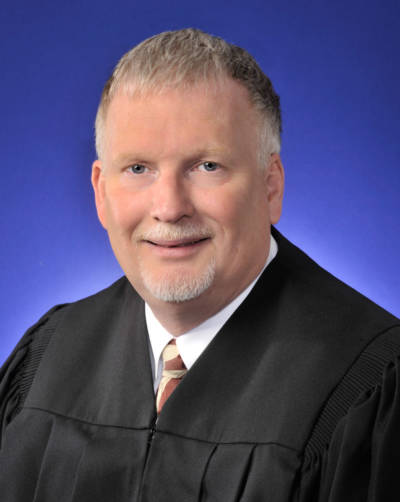 Pike Township Small Claims Court Judge A. Douglas Stephens
Doug Stephens was first elected as the Judge of the Pike Small Claims Court in 2002 and continues to serve as the Judge today.  He is a graduate of I.U. P.U. I . and the Indiana University School of Law-Indianapolis.  He and his wife have two adult daughters, who are Pike High School  and Ball State graduates.
Judge Stephens practiced law for over thirty years in Indianapolis, Clermont and Speedway.  He represented clients in both civil and criminal matters.  He also was a City Prosecutor and a Public Defender.  His broad experience gives him a perspective of both sides in cases that come before him.
He is active in the Pike community and his church.  He twice was the Pike High School PTA President.  He was a parent volunteer for eight years in the athletic and performing arts programs at Pike High School.  He was a Bishop in his church and continues to serve as an Assistant Scoutmaster with the Boy Scouts of America.
Find the floating Social Media Buttons in the corner and connect with us!