About Pike Township Fire Department
Five stations, 175 Professional Firefighters, and Medics supporting a Township of 80,000+,  protecting over 44+ square miles of territory on the Northwestern side of Indianapolis in Marion County, Indiana.
Pike Township Fire Department stations consist of Station 61, 62, 63, 64, 65, and Their Headquarters. The Headquarters and Station 61 are a shared location.
As of 2017, Pike Fire achieved ISO Class 1 rating, being the first department in the state of Indiana to achieve this status. The rating took effect on November 1st, 2017.
Pike Township Fire Department is a fully-career department covering 44 square miles of the northwest side of the City of Indianapolis. We are an "all hazards" department, including utilizing five ALS Engines, two Ladders, a Support Staff, and two boats.  We also operate four transporting ALS ambulances.
Administration Office/HQ
4881 W 71st  St. Indianapolis, IN 46268

8:00am – 4:00pm
317-347-5860
Runs in 2022
Total Runs – 14,018
EMS Runs – 11,024
Fire Runs – 2,352
Other Runs – 642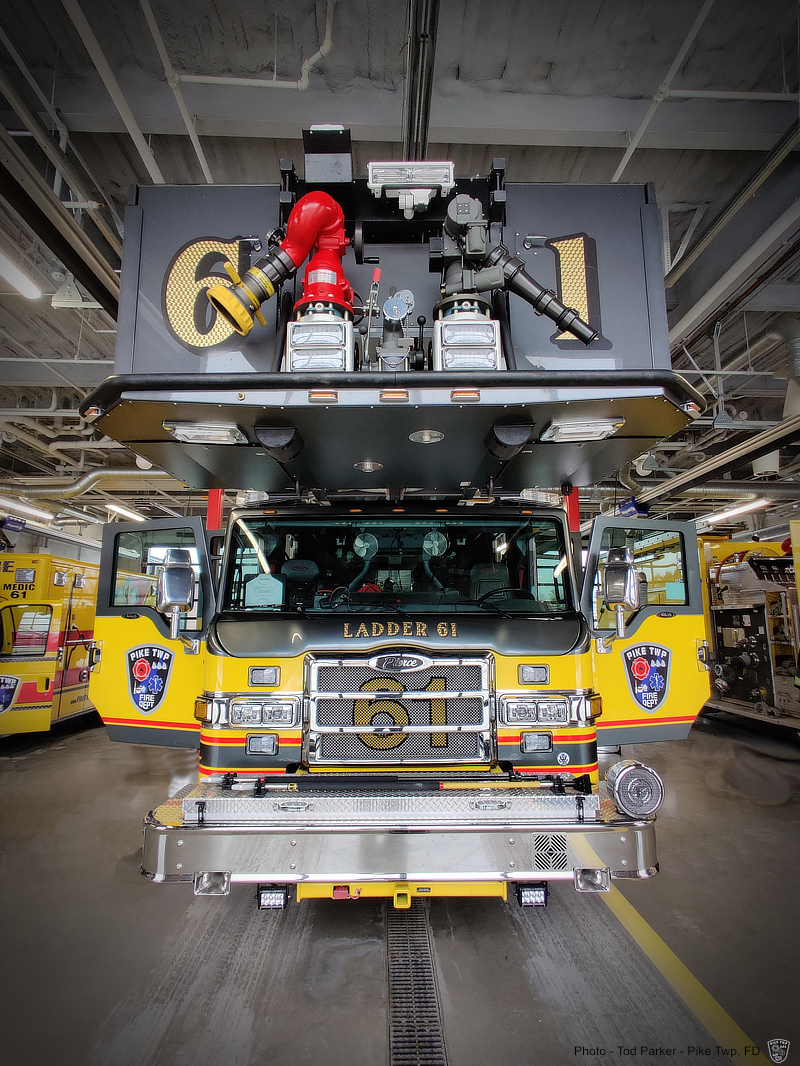 Follow us on Social Media to stay informed, updated, and involved.
(Icons/Links in the bottom corner)