PIKE OPERATIONS MISSION
Safe
-Operate to mitigate problems in a way that reduces as much risk and danger as possible.
Efficient
-Function in a well organized and competent way to resolve emergencies rapidly with minimal wasted effort.
Competent
-Know, to the mastery level, the skills and knowledge required of your position
Know your strength and weaknesses.
Officers should know their crews' jobs, skills, strengths and weaknesses as well as their own.
Ensure your crews have mastery skill  and knowledge.
Tough
Be strong enough and brave enough to stand up for what is right.  Do your job when it is difficult.  Have the hard conversations when they are needed.  Be a leader.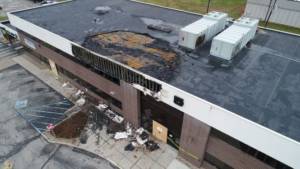 Aftermath photo, taken by an aerial drone, of an office building where PTFD crews were able to extinguish a large commercial building fire.  The fire, which occurred one evening during the Thanksgiving weekend in 2019, went to 2-alarms.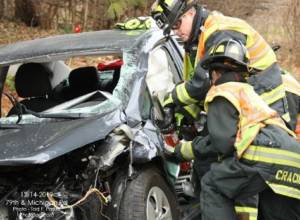 PTFD crews extricating a patient trapped in a car after a vehicle accident.
Operation's Branch Goals
Our goals are to continue and improve upon our excellence as an emergency services provider.  These goals are accomplished through the following steps:
By maintaining our excellent response times to all emergencies,
by maintaining and improving safety in our service to the community,
by resolving emergencies in an efficient and competent manner,
by maintaining and improving the training and skill of our membership, and
by increasing, where possible, our services to the Pike Township community.
Responsibilities
The Operations Branch serves Pike Township by providing emergency services to our community.  We also function to train and maintain the skills and excellence in our emergency personnel.  We serve the community by staffing and responding from the stations listed below 24 hours a day, 365 days a year.  Listed below, with each station, are the apparatus housed at the station, the staffing at each station and the various emergency services they provide to the Pike Township community.
Equipment and Assets
Station 61 (Headquarters) – 13 personnel – Engine 61, Ladder 61, Medic 61, Battalion 60, Executive Officer 60 and Safety 60
-Fire, Vehicle and Machinery Extrication, Advanced Life Support (ALS) Emergency Medical Services (EMS), Surface and Ice water rescue, Incident Management and Scene Safety
Station 62 – 4 personnel – Engine 62, Boat 62, EMS Duty Officer 60
-Fire, ALS EMS, Surface and Ice water rescue, boat operations, Project Life Save (PLS) search and rescue, EMS supervision
Station 63 – 6 personnel – Engine 63, Medic 63, Hydrocarbon Unit 63
-Fire, ALS EMS, Surface and Ice water rescue, Response capabilities to gas/fuel emergencies
Station 64 – 10 personnel – Engine 64, Ladder 64, Medic 64
-Fire, Vehicle and Machinery Extrication, Surface and Ice water rescue, ALS EMS
Station 65 – 6 personnel – Engine 65, Medic 65, Boat 65
-Fire, ALS EMS, Surface and Ice water rescue, boat operations, water rescue sonar locating and Underwater Search and Rescue Drone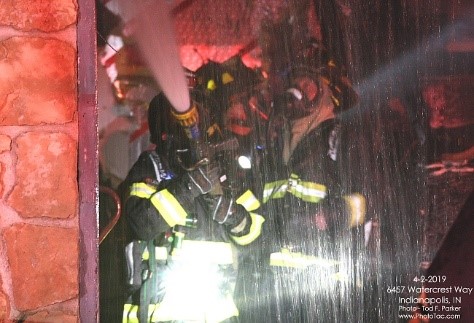 PTFD crews knocking down flames at a house fire.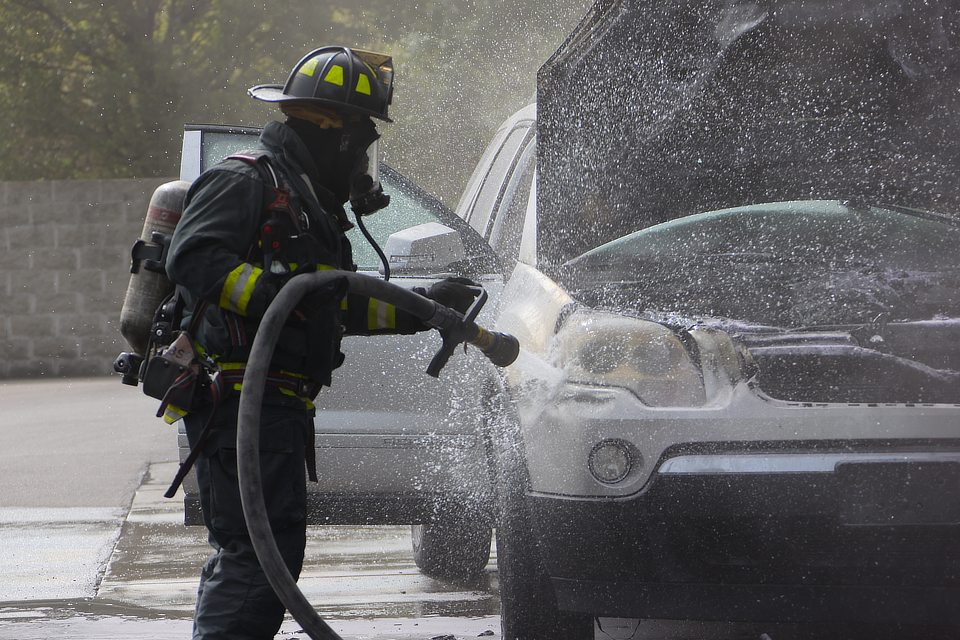 A Pike firefighter sprays sown a vehicle fire.
2019 Totals
% of Runs
Responses
22821
Runs
12902
EMS Runs
9998
77
Fire Runs
2325
18
Subscribe to Pike Fire newsletter to stay informed and connected.