Public Education:
PTFD offers fire safety education lessons to those of all ages. Our Community Risk Reduction Specialist visits many preschools and elementary schools for monthly lessons. We also offer education lessons such as cooking safety, fire safety, water safety and general safety for apartment complexes, assisted living homes, community centers, neighborhood associations, churches and many more.
Please reach out to us if you are interested in a discussion about safety. Each of these programs will be customized to fit your needs. We speak to preschool age children through senior adults. If you would like more information about our programs or would like to schedule a presentation, please contact Samantha at 317-347-5860 ext 2109 or complete the form to the right.
CPR Classes. CPR classes for individuals interested learning lifesaving techniques and recertification. CLICK HERE
Station Tours:
Free tours can be scheduled for any of the 5 PTFD stations. To schedule a tour, call Samantha at 317-347-5860 ext 2109 or complete the form to the right.

Tours work best with 20 kids or less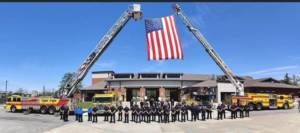 Community Events:
Want PTFD at your next community event? Contact Samantha at 317-347-5860 ext 2109 or complete the form to the right. We ask for at least 3 weeks' notice for any community event wishing to have a fire engine present.
We try our best to accommodate your request, however, previously scheduled events may keep us from being able to fulfill every request. Please note, all crews are assigned INSERVICE, which means they may have to respond to an emergency during their scheduled time with you. Please keep this in mind when considering the placement of our crews and apparatus. This may also affect their ability to arrive at your event.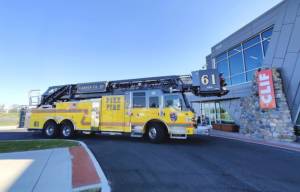 Project Lifesaver:
What is Project Lifesaver?

PTFD is proud to offer Project Lifesaver to our residents in Pike Township. Project Lifesaver is a comprehensive program utilizing specialized equipment and training to quickly locate and rescue "at risk" individuals with cognitive disorders who have wandered from a safe place, including those with Alzheimer's disease, Autism, and Down syndrome.
Project Lifesaver relies on proven radio technology and a specially trained search and rescue team. Clients that are enrolled in the Project Lifesaver program wear a personalized wristband that emits a tracking signal. When caregivers notify the local Project Lifesaver agency that the person is missing, a search and rescue team responds to the wanderer's last known location and starts searching with the mobile locator tracking system.
To find out more about this important service, please contact our Community Risk Reduction Specialist at 317-347-5860 ext 2109 or visit http://www.projectlifesaver.org/ for more information.
Car Seats: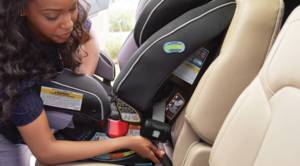 The Pike Township Fire Department has made a commitment to help our community remain as safe as possible. One of our more popular safety programs is the Child Passenger Safety Seat Program. Our Community Risk Reduction Specialist is specially trained and certified as a child safety seat technician. Please contact Samantha at 317-347-5860 ext 2109 or complete the form to the right for any car seat questions or to set up an appointment for a car seat installation.
Please note we do not give away car seats.
Smoke Detectors:
If you are a homeowner in Pike Township and cannot afford a smoke detector or do not have the physical ability to install one, please call 317-347-5860 ext 2109 or complete the form to the right. An appointment will be scheduled for a free smoke detector installation. Renters or apartment tenants should contact their property manager for a smoke detector. Marion County ordinance requires property managers to provide and maintain smoke detectors for renters.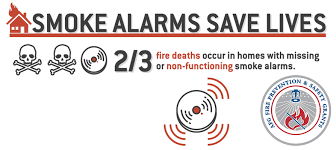 Community Risk Reduction Request