The Prevention Services Division is composed of three subdivided areas of fire safety. Those areas are Fire & Life Safety Inspections, Fire Investigations, and Public Education. One Division Chief/Fire Marshal, one Deputy Fire Marshal, and three Investigator/Inspectors  are currently assigned to the division. Businesses within the jurisdiction are inspected when newly constructed and regularly thereafter according to hazard rating and occupancy type. The Prevention Services Division is also charged with the responsibility of investigating the origin and cause of fires and explosions. In that regard, personnel routinely interview witnesses, collect evidence, and assist with the prosecution of individuals suspected of arson. Finally, the division presents unique and innovative programs to the public to educate them in all areas of fire and life safety. This includes a robust pre-K and elementary school education program as well as an elderly and at-risk older adult education program.
It is our mission to safeguard our community through services designed to protect life and property from the perilous effects of dangerous conditions. Prevention Services supports this through prevention programs, life safety education, fire investigation, and enforcement of fire and building codes.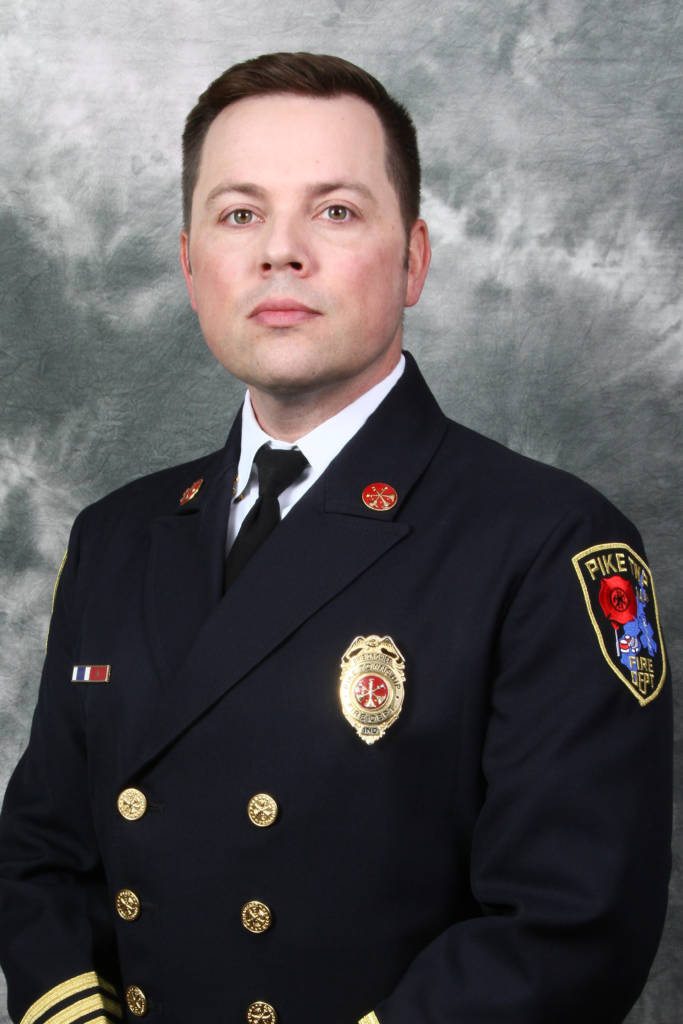 Division Chief of Fire Prevention / Fire Marshal
Chief Kempler has been serving the community for over 20 years in numerous capacities within the fire service. He began his career in Atlanta, Georgia where he served as a Firefighter/Paramedic, Engineer, and ultimately a Sergeant overseeing the Arson Investigation section. With a majority of his family living in Indiana and a strong interest in the specialized area of fire prevention, Chief Kempler made the transition to Indianapolis where he joined the Pike Township Fire Department.
Throughout his career, he has achieved numerous academic and professional credentials including an Associate of Applied Science degree with high honors in Fire Management, a Bachelor of Science degree in Occupational Safety and Health with a focus in Fire Science and a Master of Science degree in Criminal Justice Administration. In addition, Chief Kempler holds certifications from the International Association of Arson Investigators and the National Association of Fire Investigators as a Certified Fire and Explosion Investigator (NAFI-CFEI), Certified Evidence Collection Technician (IAAI-ECT), and Certified Fire Investigation Instructor (NAFI-CFII). Chief Kempler is a Licensed Indiana and Nationally Registered Paramedic, Indiana Firefighter I &II, Instructor I&II/III, Investigator, Fire Officer I&II, and Fire Inspector I&II. He is a graduate of the North Central Georgia Law Enforcement Academy and currently serves as a Sergeant in the reserve division of the Marion County Sheriff's Office.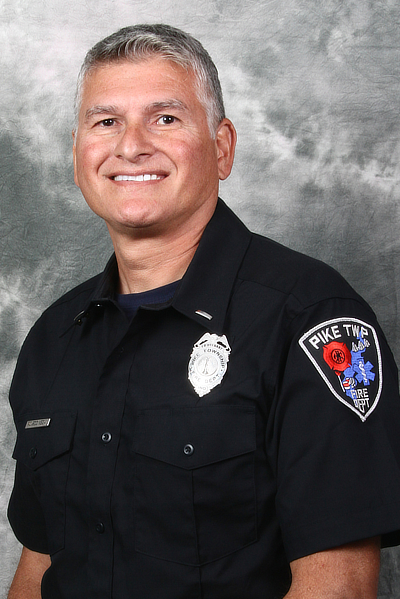 Lieutenant/Deputy Fire Marshal
Lieutenant Vega has been employed with the Pike Township Fire Department since 1996. Soon after joining the department he earned his Paramedic license and was awarded PTFD's 2010 Paramedic of the year.  Lieutenant Vega has earned multiple certifications throughout his career including Hazardous Materials Technician, Fire Officer I & II, Strategies and Tactics, Safety Officer, Instructor I, Fire Inspector, and Arson Investigator. Ric has represented the department as a dedicated Honor Guard member and was one of two Pike firefighters deployed with the State Emergency Management Agency to assist with relief efforts after Hurricane Katrina.  He has enjoyed serving in multiple positions in the fire service including Shift Emergency Medical Services Officer, Emergency Documentation Officer, Child Safety Seat Inspector, and Spanish Interpreter. Lt. Vega is a graduate of the Marion County Sheriff's Academy. He is a proud member of the International Association of Arson Investigators and the Central Indiana Fire Investigation Task Force.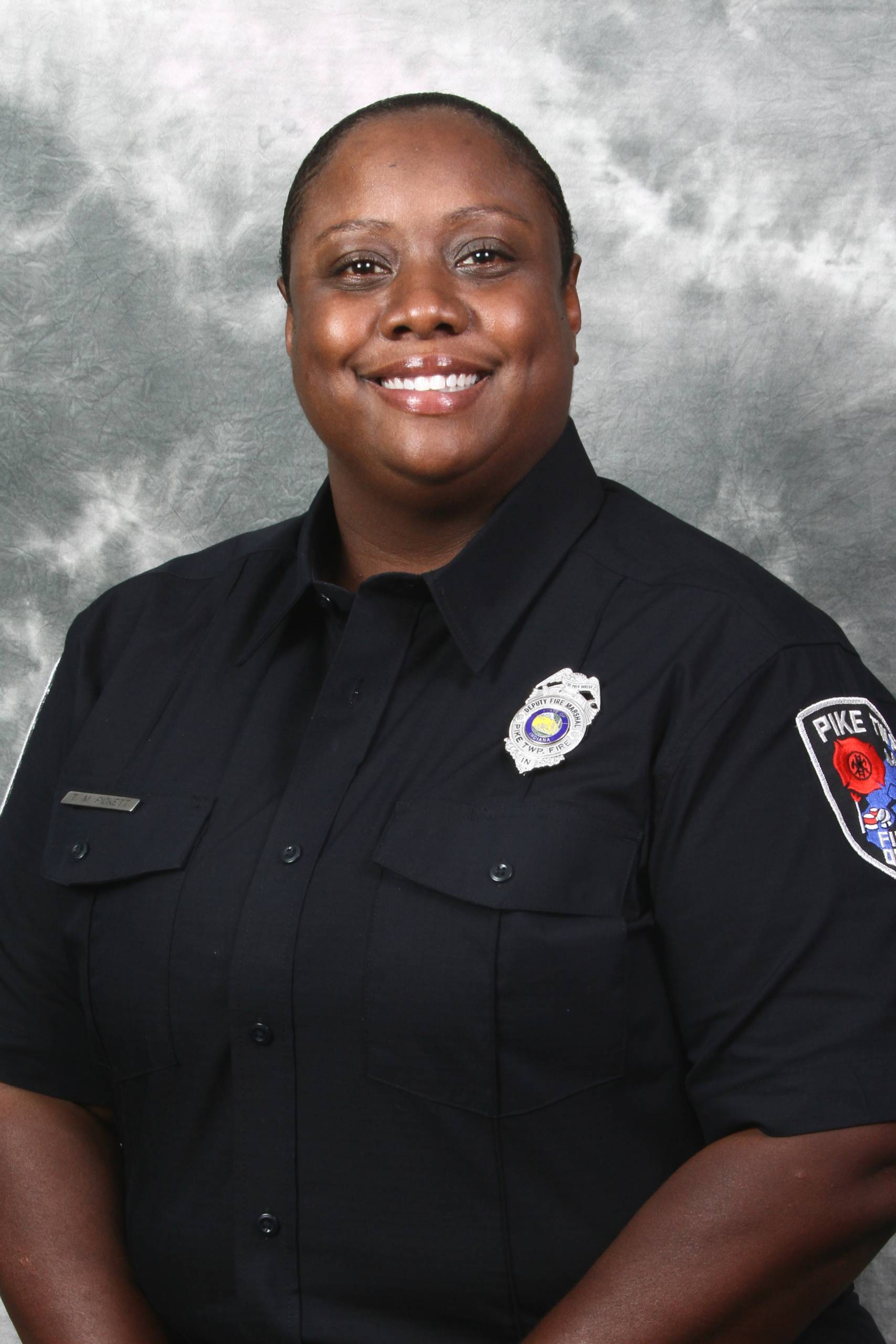 Fire Investigator/Inspector I
Tanya Pickett is a 6-year veteran of the fire service having previously served as a Deputy Fire Marshal and Public Educator for the Indianapolis Fire Department. She has over 15 years of experience in code compliance. DFM Pickett holds an undergraduate degree in Public Safety and attends graduate school at Purdue University. Tanya has numerous state and national fire certifications, including Fire Inspector I/II, Fire Investigator I, Public Educator I/II, Youth Firesetter Prevention Management and Intervention Specialist I/II, Child Passenger Safety Technician (CPST) and NIMS 100-800. Investigator/Inspector Pickett is a graduate of the Southport Police Academy. She currently serves as the building safety specialist for the Pike Township Fire Department and helps to coordinate inspections for new businesses in the community.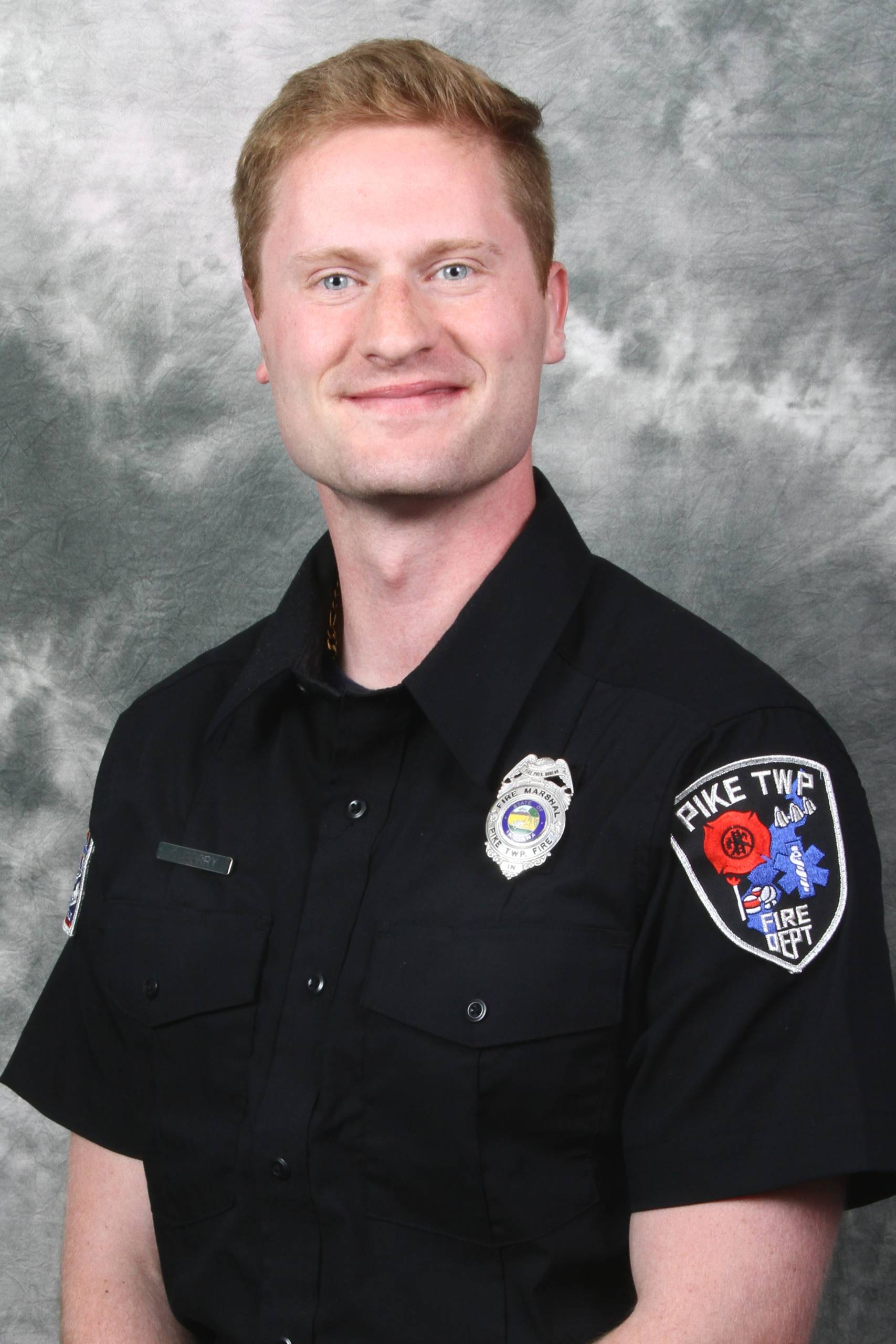 Fire Investigator/Inspector I
Cade Berry holds a Bachelor of Science degree in Fire, Arson, and Explosion Investigation from Eastern Kentucky University along with a Master's of Science in Safety, Security, and Emergency Management with a concentration in Homeland Security from Eastern Kentucky University. Cade holds the Certified Fire and Explosion Investigator certification through the National Association of Fire Investigators of which he is a member and is currently working towards his Fire Investigation Technician and Certified Fire Investigator certifications both from the International Association of Arson Investigators where he is also a member. Cade holds several other certifications including Intro to Incident Command System (ICS-100), ICS for Single Resources and Initial Action Incident (ICS-200), National Incident Management System (ICS-700), and National Response Framework Introduction (ICS-800) through the Federal Emergency Management Agency along with Firefighter 1 and Hazardous Materials Awareness and Operations through the Virginia Department of Fire Programs. Investigator/Inspector Berry is a graduate of the Southport Police Academy.
Aside from Cade's exceptional educational background and prior to joining Pike Township Fire Department, Cade gained valuable in-field knowledge and experience interning for Lexington Fire Department Fire Investigation Bureau in Lexington, Kentucky and also served on his hometown fire department as a volunteer firefighter at Abingdon Fire Department in Abingdon, Virginia.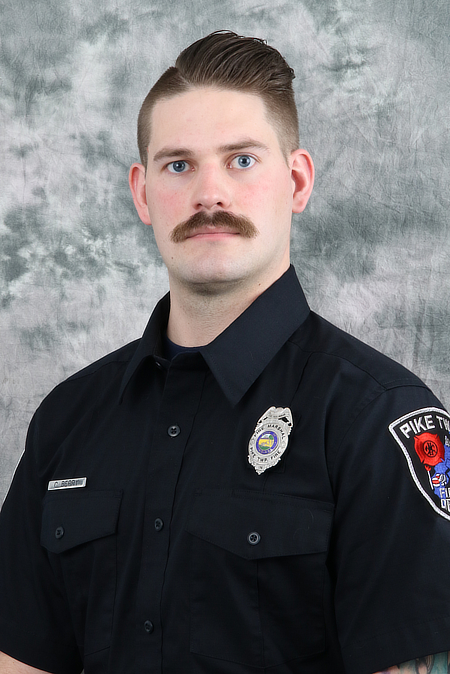 Fire Investigator/Inspector I
Joshua grew up and was raised in the firehouse. His father served in Wayne Township Fire Department for 21 years, finishing his fire career as Deputy Chief. He later left to pursue law enforcement which led Joshua in the same career path.
He has been serving the citizens of Marion County since 2013, as a Marion County Sheriff's Deputy. Previously holding the rank of Sergeant within the Reserve Division, he oversaw the training of new reserve deputies. As an Indiana Law Enforcement Academy Certified Primary Instructor, as well as an ILEA Defensive Tactics Instructor, he helped teach deputies throughout the department. 
He currently holds law enforcement powers as a Fire Investigator at Pike Township Fire Department. As of 2021, he is additionally a state certified Fire Fighter. He holds certifications in: Fire Investigator I, Indiana EMS First Responder, Emergency Medical Technician Course completion, NIMS 100, 200, 700, 800, Hazardous Materials Awareness and Operations, LMS Course: HAZMAT, and Emergency Guidebook. Joshua was awarded The Eskenazi Life Saver Award in 2016 for saving person from an overdose, and again in 2018 for successfully talking a person off a 25ft ledge to safety. He completed the Reid School for Interview & Interrogation. In 2017 he was nominated for Reserve Deputy of the Year at the Annual Police, Fire, and Sheriff's Deputy Ceremony. Joshua is always actively learning to better serve the citizens of Pike Township.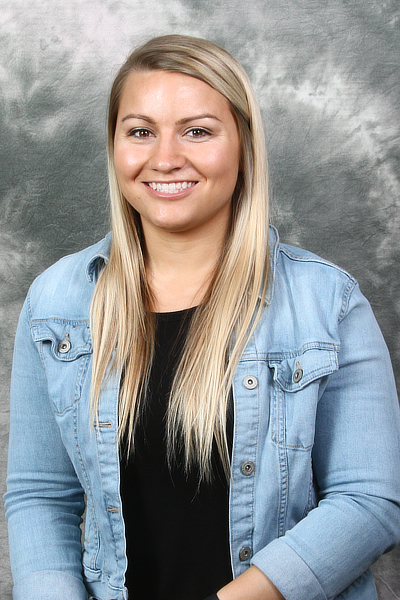 Samantha Scott

Community Risk Reduction Specialist
Samantha Scott holds a bachelor's degree in Public Health from Indiana University.   Growing up in Danville, IN, she is a Hoosier through and through.  Samantha has extensive experience in social work and working with public schools on all aspects of fire safety.  She has been with the Pike Twp. FD since 2019 and holds certifications in Fire and Life Safety Education, Car seat Education, and is a specialist in Youth Fire Setter Intervention.  Samantha also handles all of our community outreach and education programs, our car seat program, youth fire intervention program, smoke alarm installs, and aids in helping our fire prevention team with fire drills and general fire safety. She is very active in the community with PTFD, so if you see us at any community event, she will be there!
Follow us on Social Media to stay informed, updated, and involved.
(Icons/Links in the bottom corner)